Camp Nabby has been AMAZING over the years as both of our children have attended. Facilities, staff and activities have been spectacular and we recommend the camp to anyone who asks for suggestions. Thank you so much for everything!!
— Victoria M, Chappaqua
Read More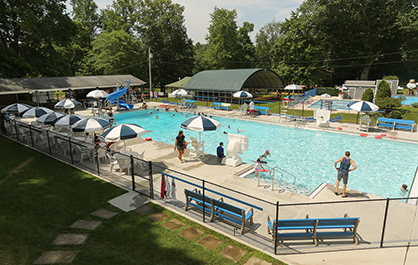 Our 17-acre campus in Northern Westchester offers the finest amenities for age-appropriate sports, swimming, socializing, and individual interests.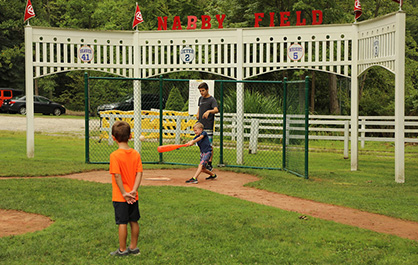 From favorite team sports to Nabby's own "The Great Chase Race," our fields provide plenty of room to run and play.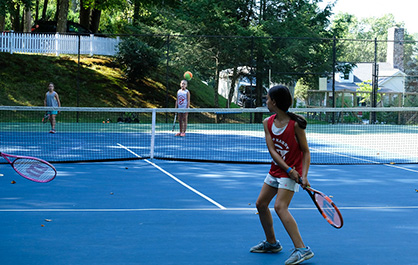 We have courts in all shapes and sizes! Basketball and dodge-ball. Gaga ball and volleyball. Tennis and hockey. And specially scaled areas for our littlest campers.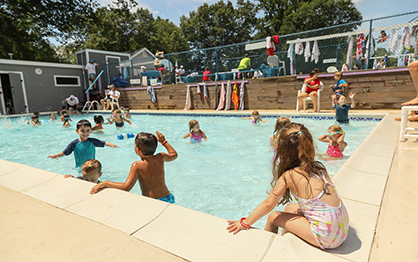 Our three beautiful pools are smack dab in the middle of camp – small, medium, and large—so kids at every swim level feel comfortable and safe.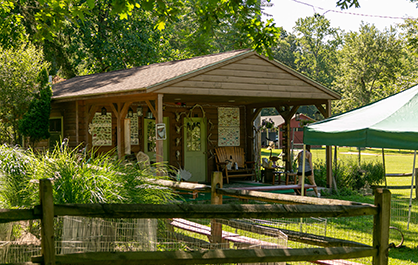 Ranger Rick's nature center and hiking trails provide a fascinating hands-on learning experience for all ages.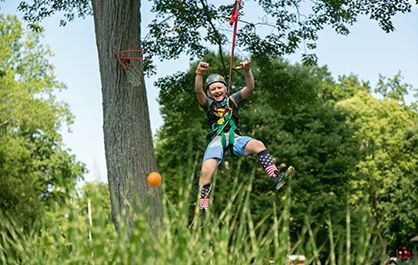 Explore our tree house, climbing wall and high ropes course in our amazing Aerial Adventure with age-appropriate challenges for all campers.
Campers love to sing, dance and discover their musical talents in our music program on the world famous Nabby Stage!
In our colorful and charming arts & crafts shack, campers create, design and build beautiful projects to bring home and cherish.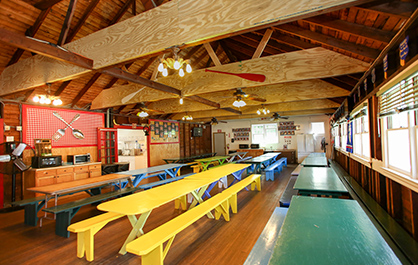 Campers enjoy lunch every day in our landmark dining hall, endearingly named "The Casino." Bunks serve as "homeroom" where kids change for swim.