Who Works at Nabby?
Although our main goal is to provide remarkable summers for our campers, we also try our best to create a rewarding experience for our staff. With nearly a 75 percent return rate, we like to think we're doing something right.
From teachers to coaches to students, our team is made up of lots of interesting people. But regardless of profession or background, we expect a high level of commitment and unwavering passion for working with children.
Leadership Team
The leadership team at Camp Nabby works year-round to deliver the best possible experience for our campers and staff.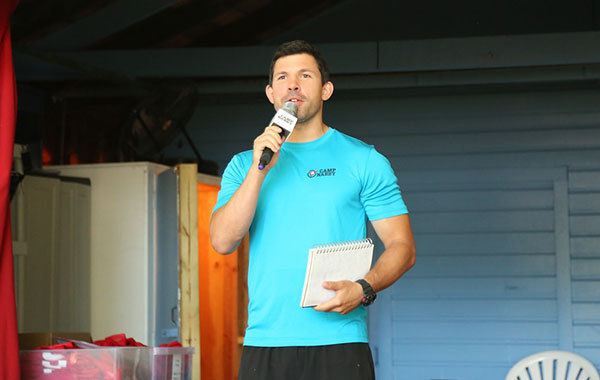 Matt Bertino,
Assistant Director
Matt has been at Nabby ever since he was in the Cubs group! He works alongside Joe and Rita throughout the year as Nabby's Assistant Director, hosting off-season Nabby events while planning for the summer season. Matt graduated from the University of Kansas (Rock Chalk Jayhawks!) and is a member of the NY Rangers Blue Crew. He can be seen shooting T– shirts out of a cannon at many home games at the Garden!
Matt also gets the campers ready for a fun day at Nabby by running morning announcements and planning all our special events. During the day, you can see him corralling counselors into appearing on stage each morning doing something that they never thought they'd do in order to get laughs from the campers. Matt also hosts Sr. Camp Epic Events and does a great job getting our campers excited for every event.
What's Matt best known for??? His ever present smile, his crazy socks and his incomparable hat collection displayed every year at the counselor belly flop competition.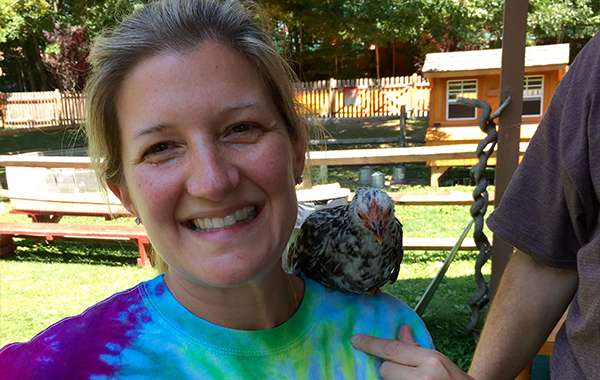 Ruth Schlosberg,
Assistant Director
Ruth was born in White Plains, NY and was raised in Hawthorne, NY with her sister Amy. She went to college at West Virginia University where she met her husband Matt. Together now for over 20 years, they have two sons, Adin and Ty, who are in the Yorktown schools and of course – Nabby!
Ruth joined our office staff summer of 2013 and stayed on as our year round office manager. She is now a part of our leadership team and works as an assistant director in charge of camper enrollment, billing, parent correspondence and so much more.
Ruth is a huge Madonna fan and has seen her over 10 times! She also loves summer time, being outside with her boys and her guilty pleasures; reality tv and peanut butter! Ruth is a connector, someone that somehow, someway, knows/is connected to everybody!!! Try for yourself…play 6 degrees of Ruth when you come into the office next visit.
Mike Vogt,
Program Director, Junior Camp
Mike was born in Queens, and raised in Valley Stream, Long Island. He went to undergrad at SUNY Cortlandt and Western Connecticut State University for his Masters. He has 2 daughters and he enjoys coaching their soccer and basketball teams. He has been a Physical Education teacher for 24 years! Mike is a huge University of Miami football fan and he travels to Florida frequently to attend games. Mike's adorable English bulldog Bernie is the mascot at the school where he teaches at Brookside Elementary in Yorktown Heights.
Learn About Our Counselor Staff
We are extremely proud of our all-star staff, a dedicated team of professional educators and students who love working with your children and spending their summers at Nabby. Many of them grew up at Nabby as campers and have returned to provide the same, positive camp experience for the next generation. All staff members participate in extensive training before and during the camp season in safety, child development and upholding Nabby values. This training, along with our excellent camper-to-staff ratio, creates an environment of individualized attention and support for each child.
Our specialty and senior Nabby staff are a dedicated and professional team of administrators, group leaders, counselors and activity specialists. Many of our staff are school teachers, coaches and educators who work year round with children. They are mature, responsible, energetic, caring and enthusiastic role models who will teach your children new skills, foster friendships and self-confidence, and most of all, provide a memorable, fun-filled summer.